Alabama Civil Rights Trail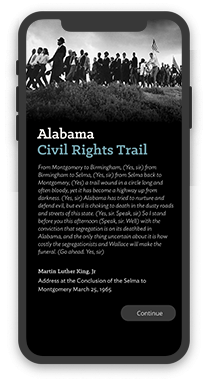 App Features
Discover the civil rights landmarks, museum, trails and public spaces you can visit across the state.
Explore the cities and towns that tell of the tragedy and triumphs of the Civil Rights Movement.
View maps of civil rights destinations within each featured city.
Explore the events that transformed the nation through an interactive timeline that takes you through the struggle for equality.
Experience the legacy of civil rights legends who ignited change.
Browse the media library to listen to and watch the sights, sounds and voices of the Civil Rights Movement.
Bookmark your favorite destinations, media and people to your profile.
Share your location to see destinations near you that you can visit to learn more about civil rights history.
Share your experience at one of the civil rights locations with friends and family or on your social network.
App Showcase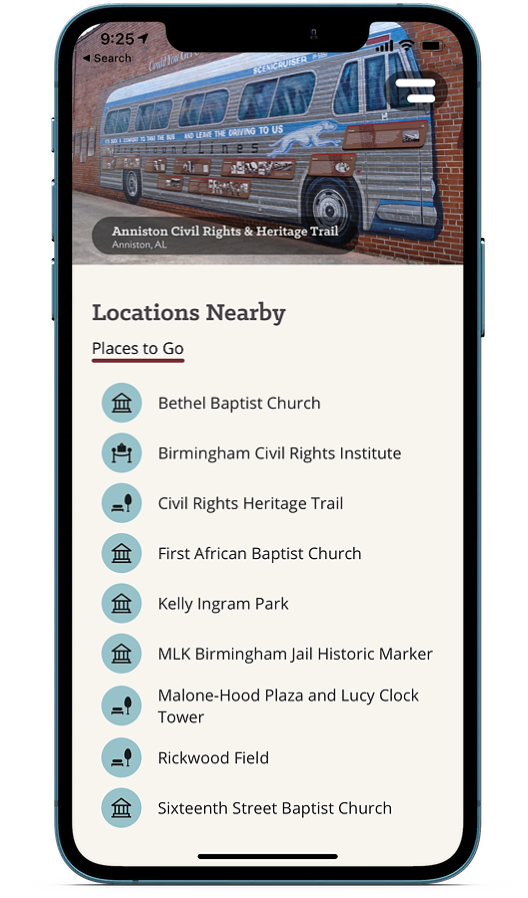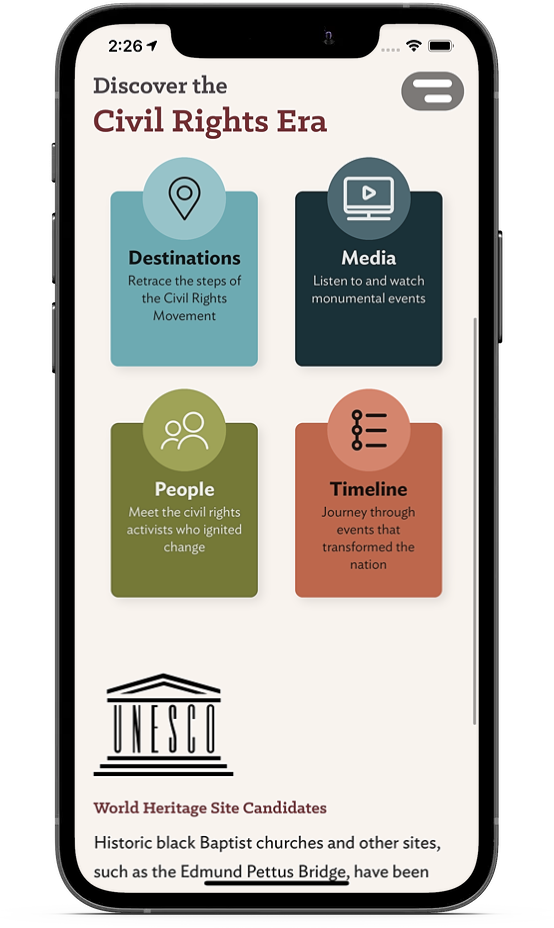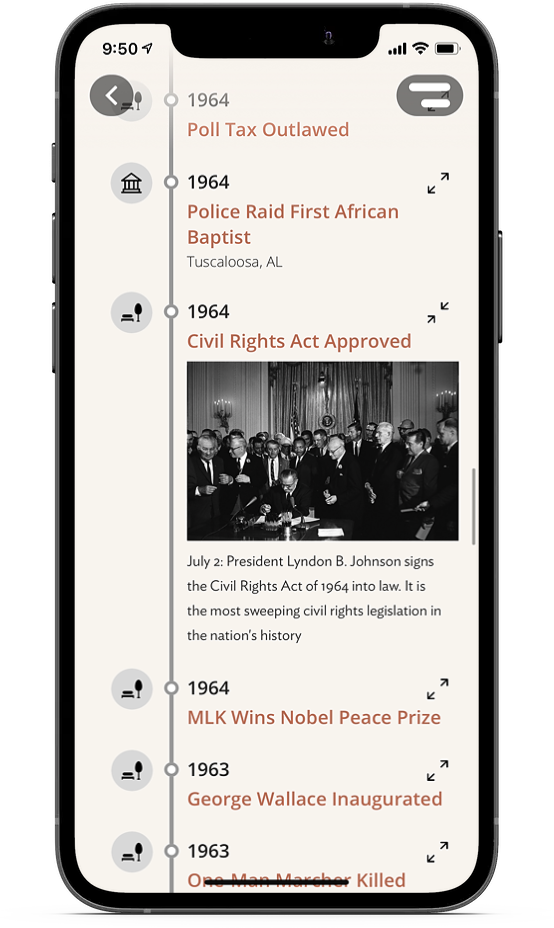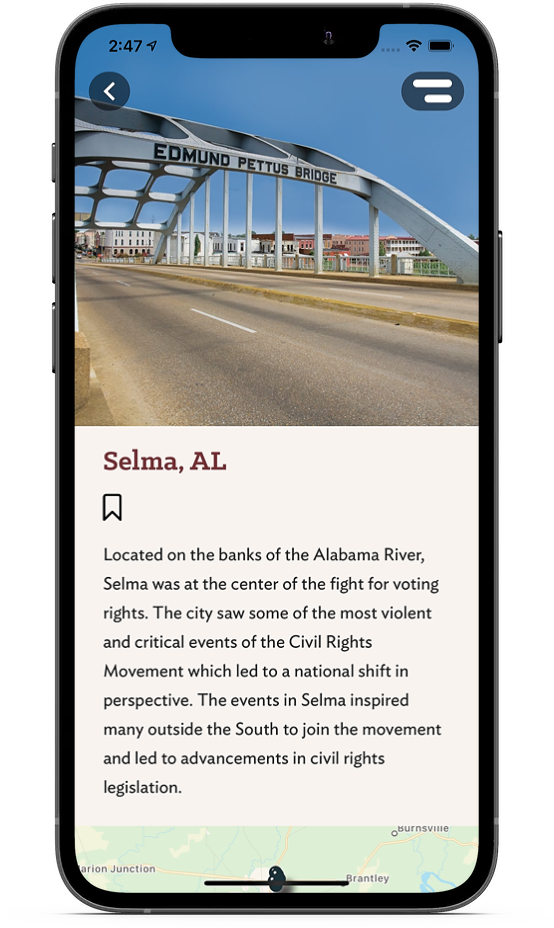 Download the free Alabama Civil Rights Trail
app today to get started.