Scenic Outdoors
From the foothills of the Appalachians through countless river valleys to the sugar white beaches of the Gulf, natural wonders abound for the explorer in you. From caves and caverns to towering mountaintops, adventure awaits. Marvel in the beauty of our many trails and waterways that is sure to take you off the beaten path. The 22 state parks, which encompass 48,000 acres of land and water, provide endless opportunities to fish, camp, canoe, hike and enjoy the great outdoors. Each season in Alabama brings a beautiful change for adventurers to enjoy all year long.
Soar with Eagles This Winter!
Lake Guntersville is gearing up for its 37th Annual Eagle Awareness Weekends beginning Jan. 20. There are three opportunities to enjoy these majestic birds or prey: Jan. 20, Jan. 27 and Feb. 3.

In 1984, the Alabama Department of Conservation and Natural Resources started a Bald Eagle Restoration Project because the bird had not successfully nested in the state since 1949. According to AL.com, between 1984 and 1991, state biologists released 91 juvenile eagles in Alabama and documented the first successful nest in 1991. Since then, more than 500 bald eagles have been hatched in the wild in the state. Alabama also provides a winter home to eagles from points north. Eagles living in places where lakes and rivers freeze migrate south each winter, with many overwintering in north Alabama.

The Lake Guntersville State Park website calls the Eagle Awareness Weekends unique due to the tradition of lore and legend that makes them special. Led by some of the best conservationists and birders in the field, these Friday through Sunday Lake Guntersville State Park events bring people, of diverse backgrounds and common interests, together in one of the most beautiful parks in Alabama to observe and learn about one of the most mesmerizing avian...
Read More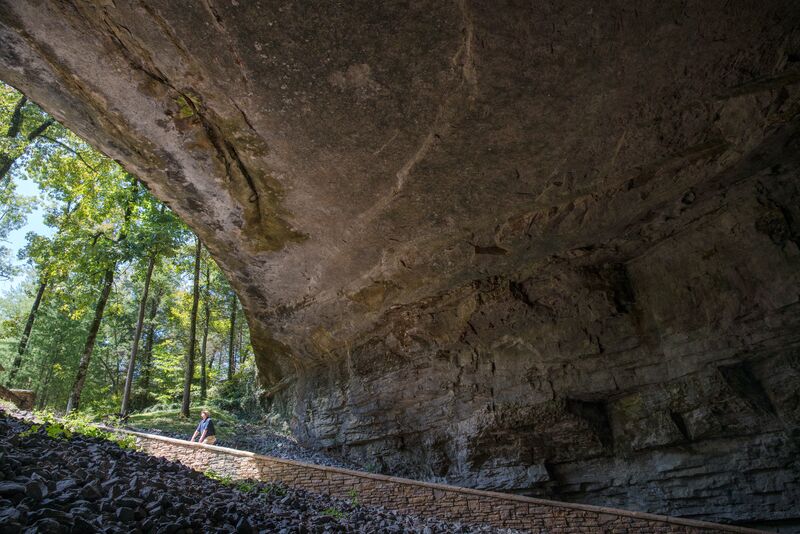 Experience the Natural Wonders of Alabama.
Alabama is chock-full of natural wonders from majestic caverns, rivers, wetlands, scenic hiking trails, and birding trails.
Read More
Featured Locations & Events
Whether it's bird watching or hiking, Alabama has some of the greatest outdoor experiences waiting for you.
Find an Alabama Outdoor Experience
Explore outdoor locations and attractions you should visit the next time you're here.