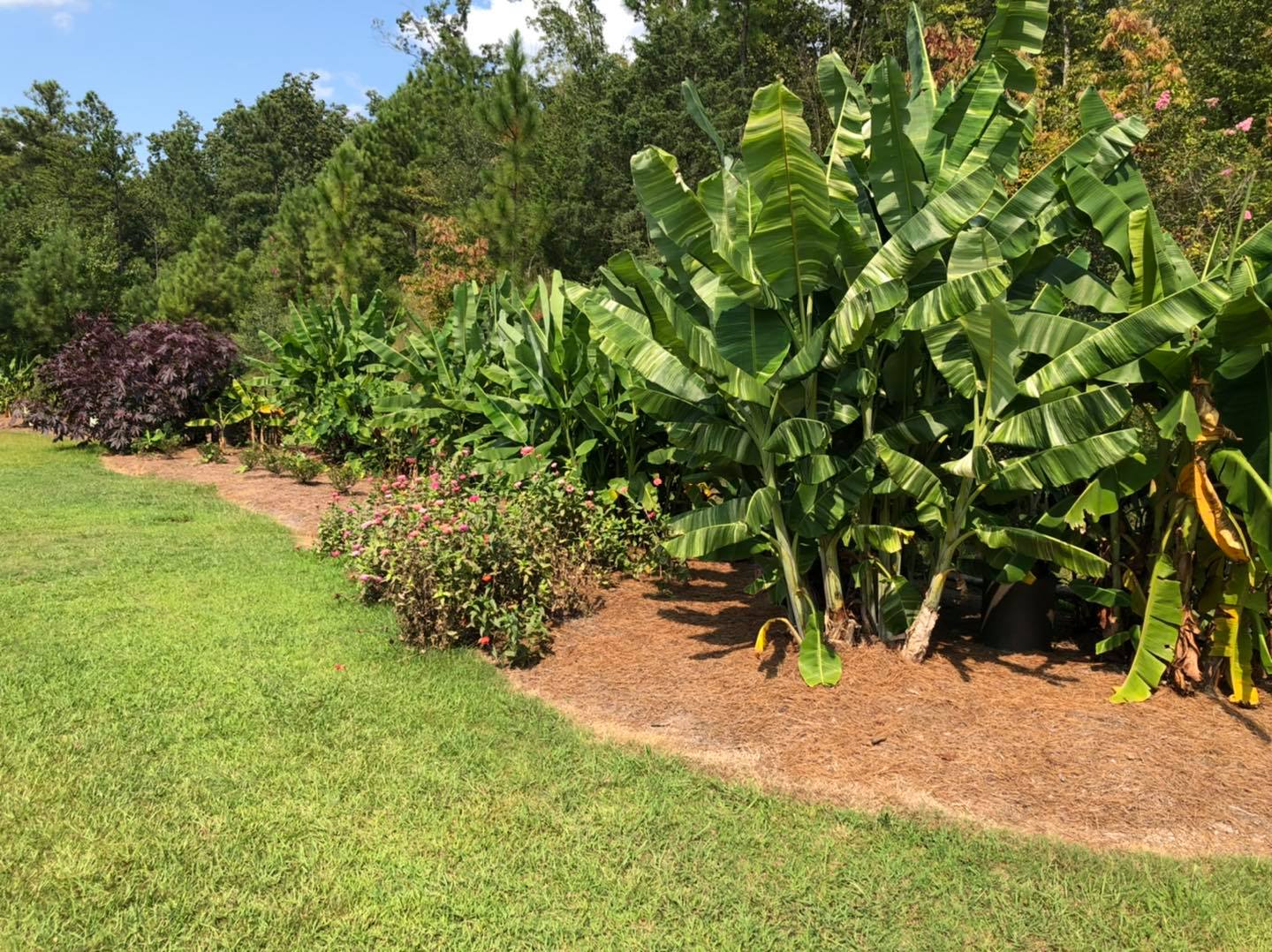 Places To Go »
Longleaf Botanical Gardens
Anniston Museums and Gardens (AM&G) transforms lives through history and nature. We have something for everyone! Home to the Anniston Museum of Natural History, Berman Museum, and Longleaf Botanical Gardens, a wide array of worldly artifacts and wild creatures awaits. Visiting AM&G allows you to Explore Your World without needing a passport!
Upon arrival, take a walk around the grounds, for the gardens are all around you. With native plants, tropical palms, and fruitful trees, you'll soon forget you're just three miles from Downtown Anniston. AM&G resides on 125 acres nestled among our Treasure Forest, perfect for native wildlife to flourish. At the Anniston Museum of Natural History, come face-to-face with prehistoric predators, go spelunking in a replica Alabama cave, stroll the African savanna, and visit Ptolemaic-era mummies. The Berman Museum invites you to take a walk through history, honor our veterans, admire the arts of Asia, and discover the danger of espionage. Discover your green thumb at the Longleaf Botanical Gardens and become one with nature as you test your senses in the Rotary Sensory Garden, see Alabama-native raptors on the Bird of Prey Trail, relax by the Tropical Cascading Garden and in the Tropical Courtyard Garden, and trek the Longleaf Nature Trail.
Longleaf Botanical Gardens (LBG) is one of Alabama's youngest gardens! Established in 2010, LBG is committed to cultivating the connection between people and nature. Thanks to the support of the City of Anniston, First Friends, and Foothills Parks and Gardens Advisory Board, and partnerships with the Alabama Cooperative Extension System and Jacksonville State University, the gardens continue to grow.
The Longleaf Botanical Gardens is open Tuesday - Saturday 10:00AM - 5:00PM and Sunday 1:00PM - 5:00PM, plus Summer Mondays. The Longleaf Event Center is open Third Thursday of each month and special events.
Support the growth of Longleaf Botanical Gardens, by becoming an Anniston Museums and Gardens member, shopping plant sales, and renting the Longleaf Event Center! Visit
www.ExploreAMAG.org
to learn more. We appreciate your support!
Museum Drive
Anniston, AL 36206
Open Tuesday - Saturday 10:00am - 5:00pm; Sunday 1:00pm - 5:00pm + Summer Mondays
Where to Stay
Upcoming Events
Where to Eat
I want to discover my
Alabama Sweet Spot by
Was this listing helpful?