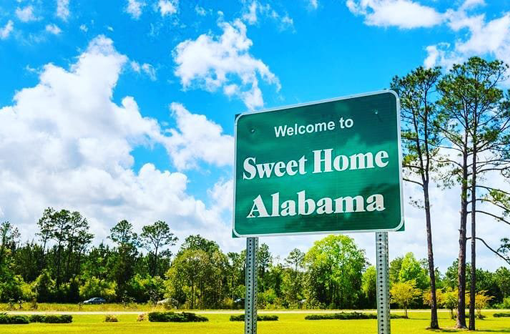 Visit Us
1796 Carter Hill Road
Montgomery, AL 36106
334-265-1767
Hours of Operation
Monday-Friday, 11 a.m.-7 p.m.; Sunday, 10:45 a.m.-2:30 p.m.
One of the

100 Dishes to Eat in Alabama
Fried Chicken
Martin's Famous Fried Chicken stays true to what folks have come to expect from the Southern staple. The meat is moist and the breading crisp, with just a hint of seasoning. But Martin's serves up something extra in addition to the usual breast, thigh and drumstick combination. Guests at the Montgomery eatery will get a taste of the "pulley bone," a name used in the South to describe the wishbone or Thanksgiving bone.
Said to be a tradition started in ancient Europe, breaking the wishbone is now common practice, especially for children, following holiday dinners. One person takes an end of the bone, while a second person takes the other. They pull the bone until it breaks. The person left with the longest piece of bone is granted a wish. Though the Europeans likely used bones from geese, which were seen as having supernatural powers and often cooked and served at feasts, today the tradition usually involves a bone from a turkey or chicken.
At Martin's, they bread and fry the pulley bone, with pieces of meat from both adjacent breasts attached. The fried chicken — pulley bone and all — paired with traditional, Southern-style vegetables and the restaurant's noteworthy cornbread, frequently is named the best fried chicken in the city by readers of the Montgomery Advertiser.
Where to Stay
Upcoming Events
What to See & Do
I want to discover my
Alabama Sweet Spot by