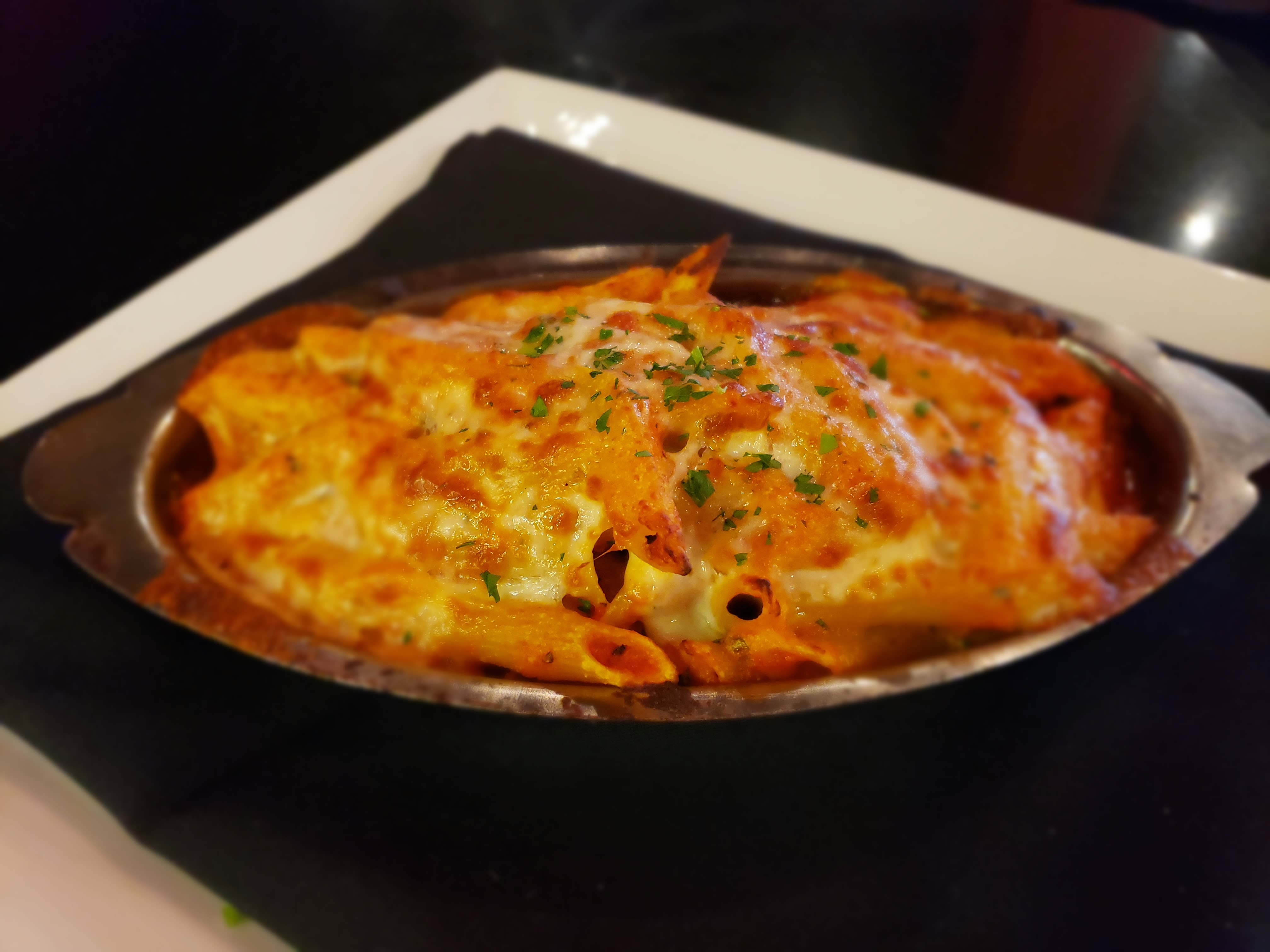 Places To Go »
Sa Za Serious Italian Food
Walking into SA ZA is an absolute feast for all your senses. SA ZA is set in a hip atmosphere with bold colors, exposed brick walls, historic hardwood floors and eye-catching artwork. With the energy from the music, the open kitchen, and the local artists creating masterpieces right in the dining room, you know in that moment that this is gonna be amazing. In this hot concept even the bathrooms are cool. Attention to detail is the focus here at SA ZA and it begins at the front door and continues right into the kitchen. Chef uses only the freshest ingredients and specialty items like: San Marzano tomatoes, pizza dough made in New York, wild salmon from Ireland and Norway, and scallops from Georges Banks, Massachusetts. From the quality of the food, Chef Joe has created a menu guaranteed to create a symphony in your mouth. The food at SA ZA is a unique fusion of old and new. While it's authentic and traditional Italian food, it is also new and inventive. This eclectic blend stems from the fact that about 80% of SA Z's menu is made up of recipes from Chef Joe DiMaggio Jr.'s grandmother. Chef Joe is renown for creating fresh and innovative food. He describes SA ZA's menu as extreme peasant cuisine. The atmosphere at SA ZA may be what initially draws you in but it is the food that will keep you coming back. With the diversity found on SA ZA's menu there is definitely something to excite every palette. Take our Eggs in Purgatory, made with fresh organic eggs poached in marinara with extra virgin olive oil, chilies, reggiano cheese, fresh herbs and served with SA ZA's garlic styx for dipping. One of SA ZA's most-asked-for pasta dishes is our Rigatoni Bolognese, which has a rich sauce made from carrots, celery, onion, veal, beef, pork, and cognac, then is roasted for five hours before it's hit with cream. Carmelina's San Marzano tomatoes are tossed with fresh herbs and rigatoni pasta to round out this unforgettably classic dish. Our stuffed Anaheim Hot Peppers are truly a choice treat, made with veal, beef, pork, carrots, onion, fresh mozzarella, and cognac, all stuffed into Anaheim chilies, slow roasted and topped with more fresh mozzarella. Traditional pastas are also a favorite choice including amazing touches such as our number one seller, angel hair served with Maine lobster meat, chopped shrimp and spinach in a chardonnay, exploded garlic and olive oil sauce. As for the pizza, Chef Joe promises traditional toppings but also offers specialty pizzas. Guests can create their own pizza from a choice of 40 toppings. The menu includes the Purgatory Pizza, which is topped with San Marzano tomatoes, Reggiano cheese, fresh basil and four eggs oven-poached. The Wild Mushroom Pizza calls for the mushrooms to first be sauteed with whole garlic, thyme, cognac and veal demi-glace before being spread on the crust. It's then topped with ricotta cheese, and put in the oven to bake. Another favorite is the Kafta Lamb Pizza, which has lamb and Cardamom curry, feta cheese, mint oil and curried yogurt sauce. SA ZA's crispy pizza crust originates from their special dough make with spring water in Utica, New York by Dioro's bakery. Owned and operated by chefs, the mission at SA ZA is to make every meal a memorable one. Chef Joe is especially passionate about food, tired of being disappointed at restaurants that are overpriced and not very good. I just wanted to make exceptional food at exceptional prices.SA ZA strives to provide sophisticated dining without the white tablecloth.
138 Commerce Street
Montgomery, AL 36104
Monday thru Thursday Lunch 11am-2pm, Dinner 5pm-10pm Friday Lunch 11am-2pm, Dinner 5pm-11pm Saturday Closed Lunch, Dinner 5pm-11pm Sunday 12pm-9pm (Brunch 12-3)
Monday thru Thursday Lunch 11am-2pm, Dinner 5pm-10pm Friday Lunch 11am-2pm, Dinner 5pm-11pm Saturday Closed Lunch, Dinner 5pm-11pm Sunday 12pm-9pm (Brunch 12-3)
3344957292
Where to Stay
Upcoming Events
What to See & Do
Find Your Alabama Sweet Spot
Find the sweetest Alabama vacation spot perfectly suited just for you. Customize your next Alabama vacation by the type of experience you are looking for, then filter by the region of Alabama you want to visit. Don't know what your Alabama destination should be? Let our interactive location map be your guide. Now, where is your next Alabama Sweet Spot?
Was this listing helpful?