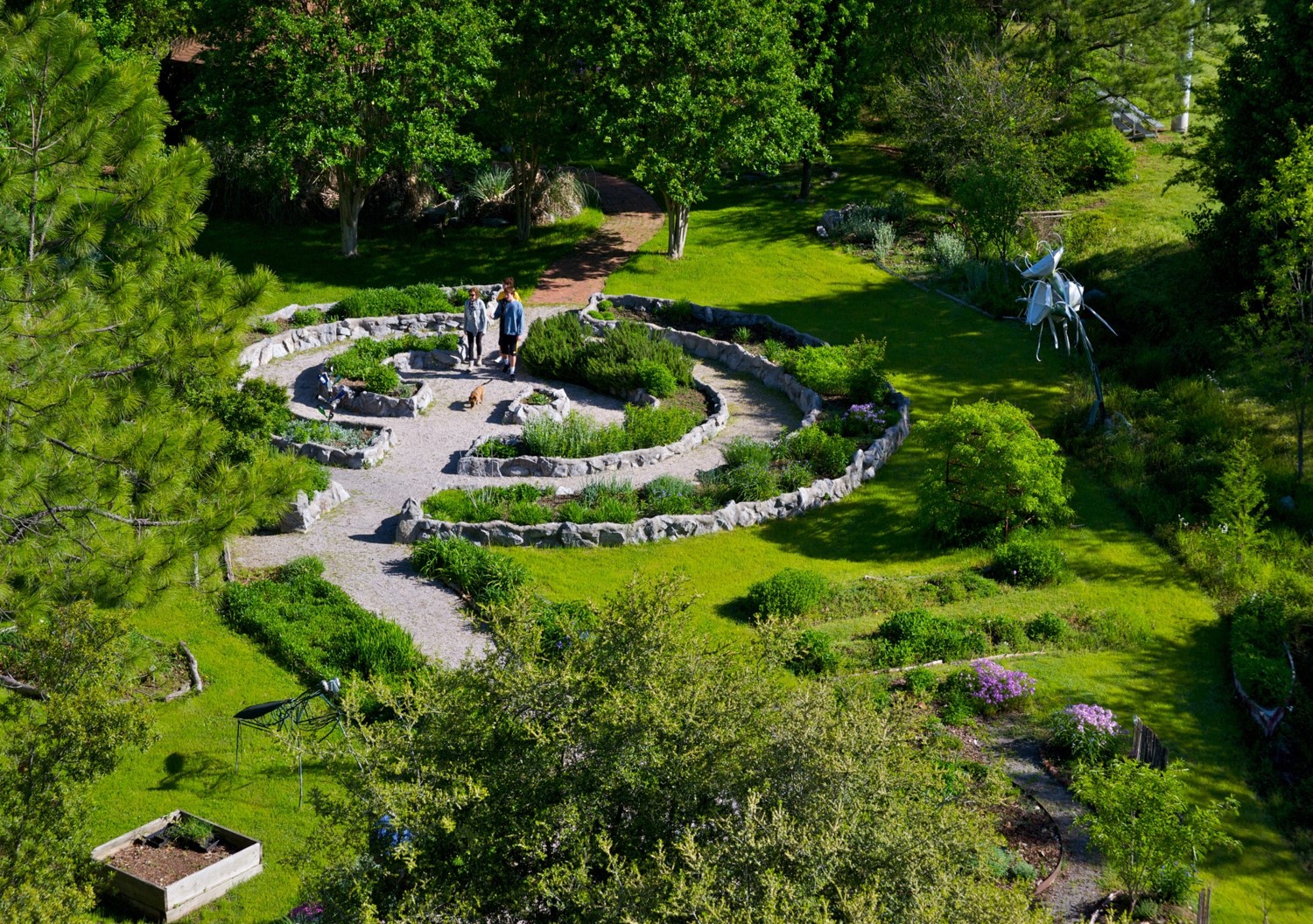 Places To Go »
Southern Environmental Center
Track A The Interactive Museum (TIM), a two-story environmental showcase that challenges visitors to slide down a giant sewage pipe, lift a week's worth of garbage, or identify sources of air pollution on a moving city scape model. Tour the nearby EcoScape, a 4-acre outdoor classroom with paths winding through a wetland, past bug sculptures and gardens, and along the woodland trail. Learn about medicinal plants, edible landscapes, and sustainable landscape practices. Make EcoArt. Transform computer wires, bottle tops, etc. into eco-jewelry. Track B The Alabama GeoDome, a 46-seat 4K theatre, showcases Alabama's natural wonders. An adaptive reuse of Meyer Planetarium at BSC, it is a tool for introducing visitors to ecological concepts. Video trailers blend GIS mapping, drone footage, and more to feature the state's ecology. The minimum group size is 10 people.
900 Arkadelphia Road
Birmingham, AL 35254
9 am to 4:30 pm M-F; reservation required
American Express, Discover, MasterCard, Visa
Wheelchair Accessible
Admission Charged
Track A: Interactive Museum and EcoScape tours including EcoArt - 2 hours total. Cost is $5/person. Track B: Geodome video trailers of Alabama natural wonders - 1 hour or less, depending on group size/age. Cost is $5/person. Track A & B: $8/person. Teachers are free.
9 am to 4:30 pm M-F; reservation required
2052264934
Where to Stay
Upcoming Events
Where to Eat
I want to discover my
Alabama Sweet Spot by
Was this listing helpful?