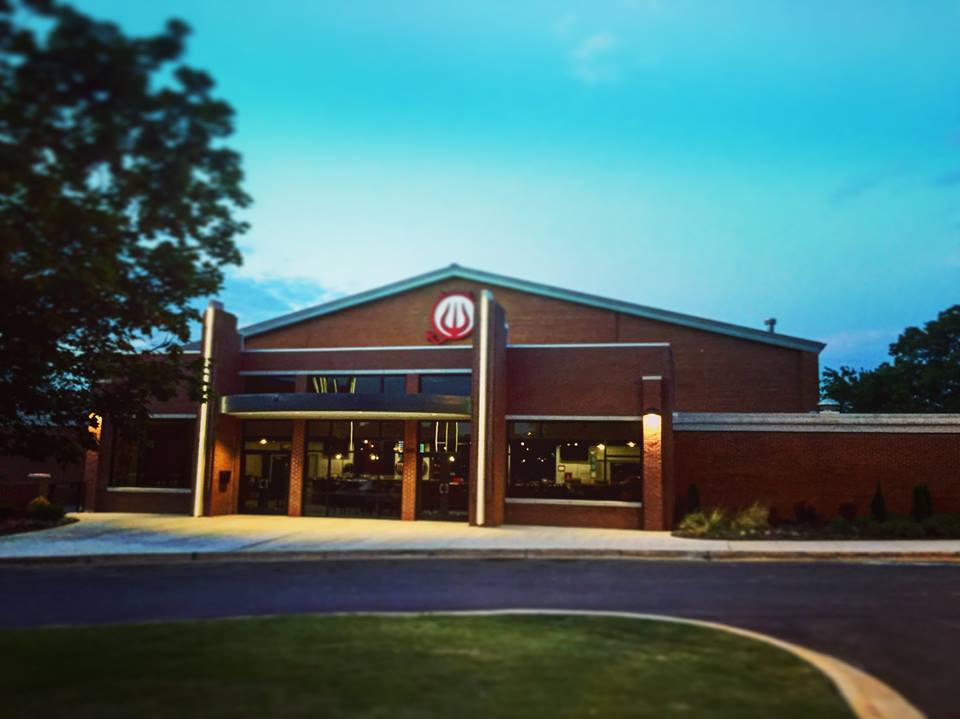 Places To Go »
Straight to Ale
Straight To Ale has since gained regional and national attention with the craft beer community and we continue to grow our distribution footprint to cover the southeast. In the summer of 2016 we opened our new 55,000 square foot facility at Campus 805, reclaiming a long vacant Middle School campus on the edge of downtown Huntsville and turning it into a thriving community of breweries, bars, restaurants, and local shops. At this new location, we expanded to include cider and mead production along with distilled spirits (Shelta Cavern Spirits), a scratch made kitchen (Ale's Kitchen), a pinball arcade and pool room (Ronnie Rayguns). You can visit our Campus 805 location Monday – Saturday from 11 am until 10 or 11 pm, Sundays 11 am – 8 pm. With all of this, we continue to work towards our goal of being a regional player in the craft beverage scene and distributing our products to the entire Southeastern United States. We are Southern Born, Southern Brewed! In 2016, the Alabama Brewers Guild looked to Alabama's second capital, Huntsville, for their next Capital Series inspiration. There they discover the state's very first brewery, The Huntsville Brewery. Owners, James and William Badlun, produced what was advertised as "Porter, Ale, and Beer, of a quality inferior to none." A couple of centuries later, Alabama is producing a porter similar in description but superior in flavor. Badlun Brothers Imperial Porter honors Huntsville's brewing history while adding sweet and rich hints of dark molasses and chocolate. The porter is brewed at Straight to Ale Brewing Co. in Huntsville, Alabama.
2610 Clinton Avenue West
Huntsville, AL 35805
Mon-Thurs: 11AM to 10PM Fri-Sat: 11AM to 11PM Sun: 11AM to 8PM
Where to Stay
Upcoming Events
What to See & Do
I want to discover my
Alabama Sweet Spot by
Was this listing helpful?